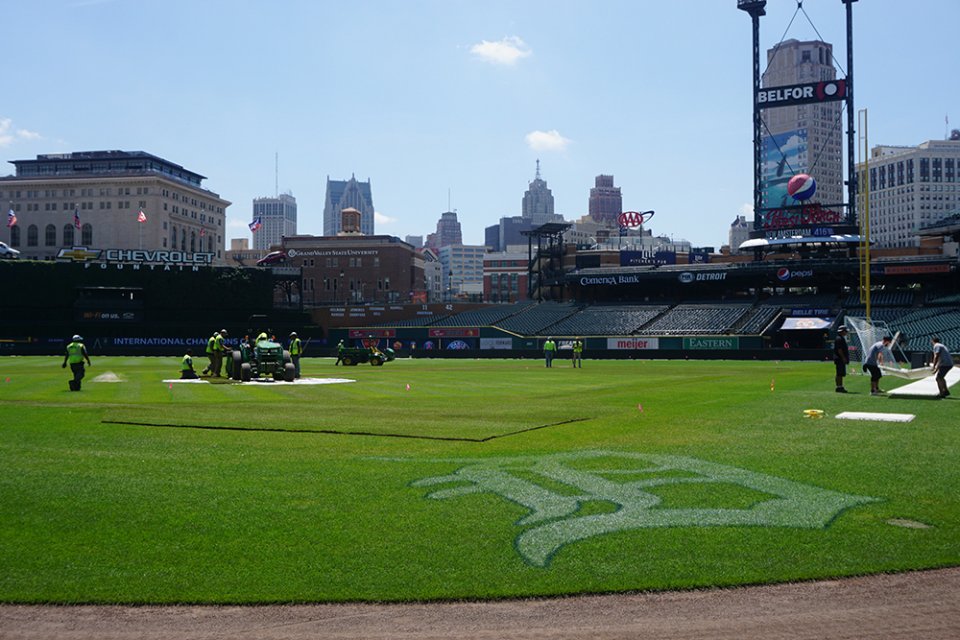 A week after hosting a Metallica rock concert, Comerica Park is taking on another identity as crews worked Tuesday to patch together a soccer pitch on the ballfield.
On Wednesday, the home of the Detroit Tigers will host the International Champions Cup soccer match between Paris St. Germain and AS Roma.
The pitcher's mound, bases and home plate were removed to flatten the field, and 15 truckloads of sod were hauled in to cover the dirt base paths.
"It's a huge undertaking," Michael Healy, the park's vice president of operations, said as crews worked behind him to transform the baseball field.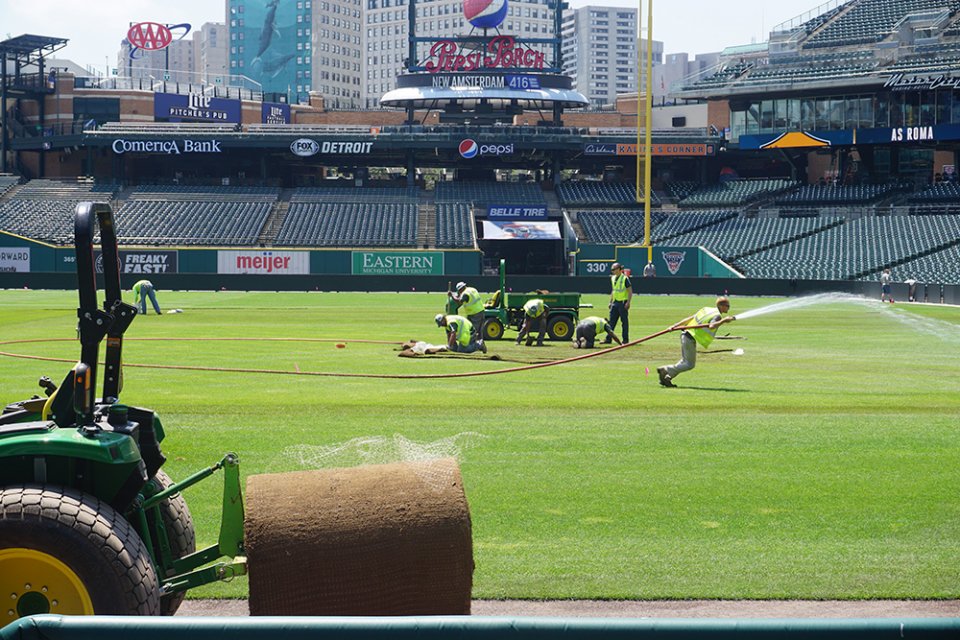 Healy said this is the largest, most challenging transformation the park has undergone and that crews were closing in on 40 hours of straight work to execute it.
He said he does not expect the match to damage the field like the Metallica concert last week. Nearly 4 inches of rain and the heaviest stage the park has hosted were to blame for damage in the outfield.
Immediately after Wednesday night's match, crews will work to transform Comerica Park back into a ballpark. The are expected to finish the task Saturday, with usual maintenance leading up to the Tigers' next home game Monday, Healy said.
Plastic was placed under the new sod in the infield to protect the base paths, he said. The pitcher's mound will be rebuilt to the exact specifications of the MLB, using a laser for fine-tuning.
Sight lines for the soccer match will be better than most ballparks that host such events due to Comerica Park's large infield, said Ron Colangelo, vice president of communications for the Tigers.
Capacity for the match is around 37,000. About 30,000 tickets have been sold. They can be purchased at detroittigers.com/soccer.
SEE ORIGINAL ARTICLE HERE.