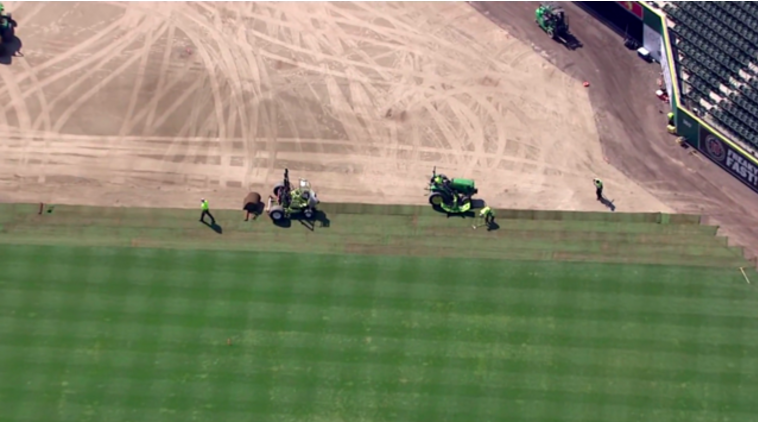 DETROIT – Comerica Park underwent surgery Monday as crews fixed and modified the sod on the field to accommodate a major soccer exhibition match.
About 40 percent of the field needed to be replaced after the outfield grass was torn up during a Metallica concert and heavy rains.
VIDEO: Comerica Park grass damaged after Metallica concert
The damaged sod is being replaced and expanded into the infield to accommodate the International Champions Cup on Wednesday between AS Roma vs. Paris Saint-Germain.
Watch field crews work on the field below: