Who We Are
Next to the players, the field is the most vital part of the game leading up to the win. That's why your field's vitality is our business.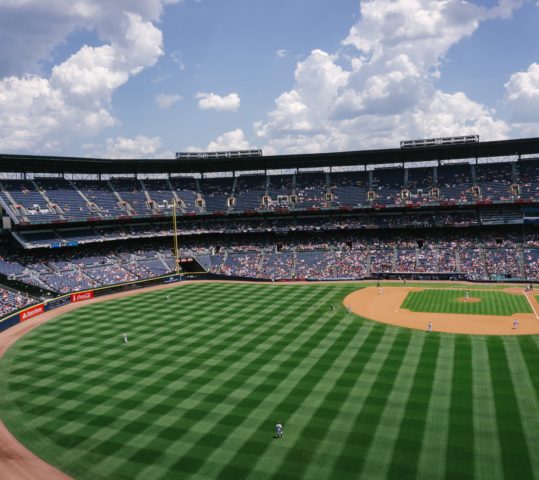 Rooted in agriculture.
Built on genius.
From our agrarian roots to patented geo-mapping technology, Bush Turf delivers the even playing field necessary for a fair game—the lush, green feel of...
Learn More
Our Work
Get a glimpse of a handful of projects we've completed.
What We Do
Our experts use the most cutting-edge technology to build flawless fields. Is there something you don't see listed? Just ask.

BUILD IT.
Sports field design and construction; 3-D robotic (RTS) field mapping & grading (2mm accuracy); Commercial irrigation, drainage, etc; Sprigging; Sports field drainage & irrigation; Natural & synthetic turf installation; Equestrian, riding and polo fields; Commercial landscaping; Hardscaping (pavers, bricks, stone etc); Seeding; Erosion control; Wetland mitigation; Environmental restoration.

FLIP IT.

OPTIMIZE IT.
Topmaker field-stripping; Infield upgrades & clay work; Laser grading; Turfgrid installation; Aeration topdressing; Surface verification; Sprigging; Upgrades to optimize the field, making it stronger, better, fresher, newer or more technologically advanced.
Consulting
If you already have a team in place to do the work and you need reinforcement or a plan of action, we also provide consulting. Consulting can include (but is not limited to) surface verification, field safety analysis, field condition audits, post-construction audits, root zone analysis and design. Contact us for more information on our consulting services, technology and capabilities.
News
Read about our latest projects, news and Steve's industry insights.